T h e O t h e r I
by Dorica Manuel & Tiffany Schofield
THE OTHER I IS A SERIES OF PORTRAITS DOCUMENTING A PERFORMANCE FOR THE CAMERA IN WHICH THE ARTISTS' UTILIZED NYLON STOCKINGS AS A METHOD OF FACIAL DISTORTION.
DORICA MANUEL is currently studying Studio, English Literature and Media Studies at the University of Toronto Scarborough. Her work revolves around spirituality, culture, and identity through video, performance art and photography.
TIFFANY SCHOFIELD is currently studying Studio and Art History at the University of Toronto Scarborough. Her performance-based work investigates the constructed nature of history, identity and perception.
We caught up with the artists early in February to take some pictures and before long we were talking about art, UTSC, and enormous quantities of rice*. Tiffany and Dorica are both lovely, fun people as well as terrific artists (and models). Please enjoy this wonderfully meta picture of the artists posing in front of their work and attempting to recreate it.
We look forward to seeing more from these two in the future!
Check out all the pictures below.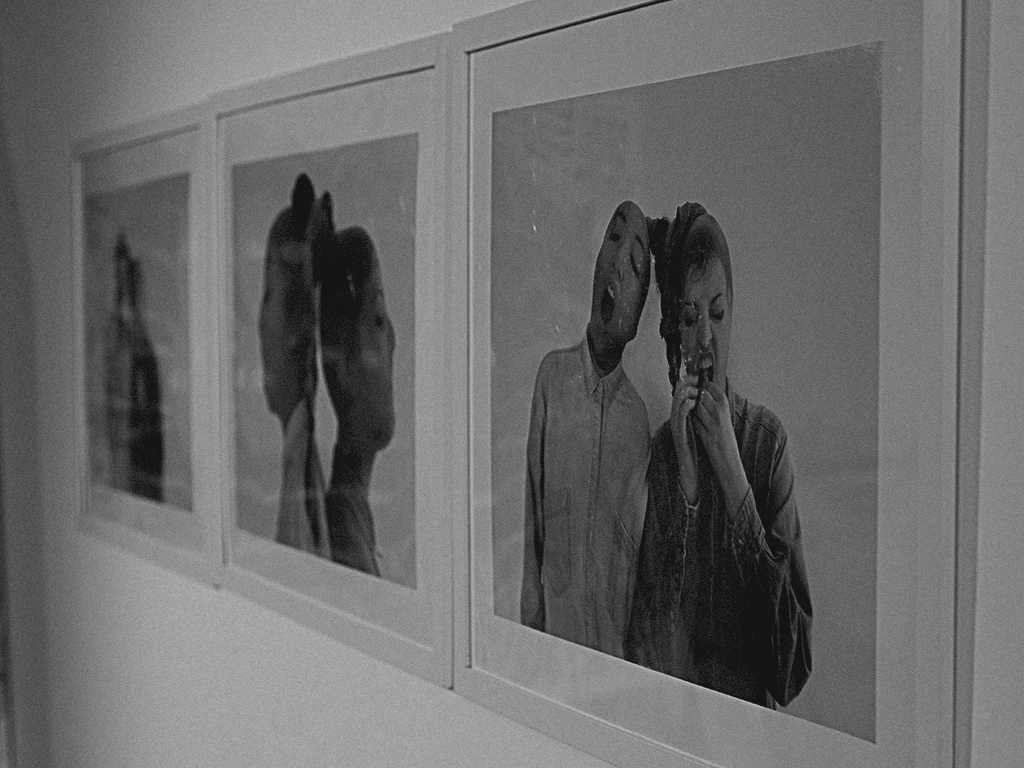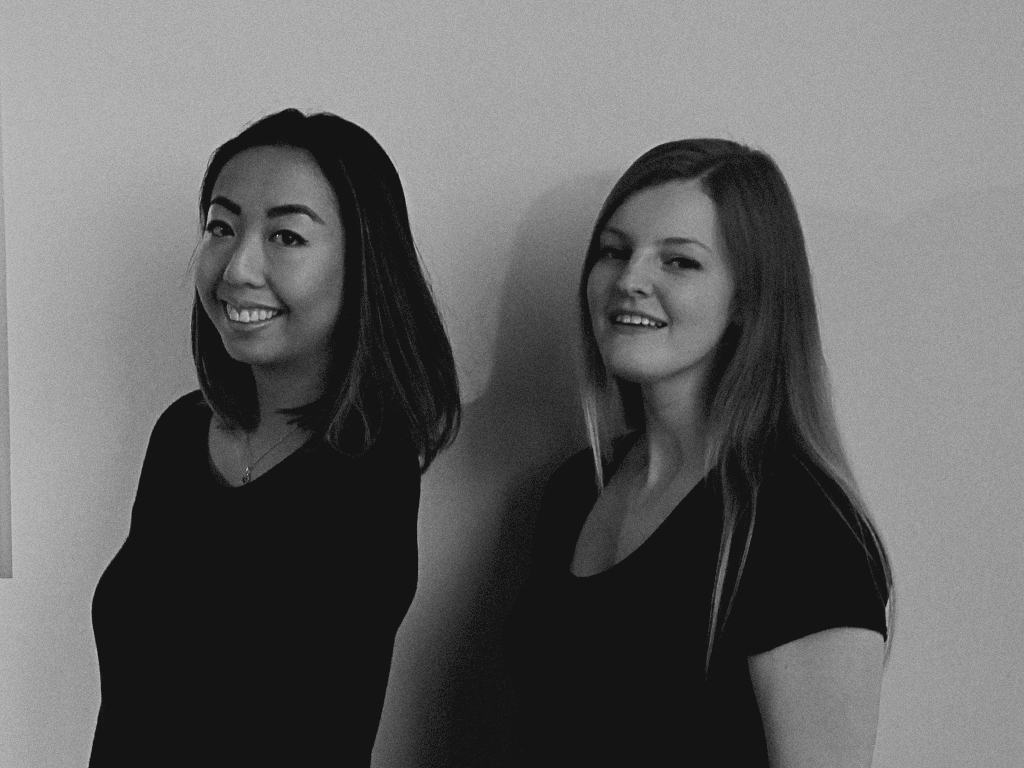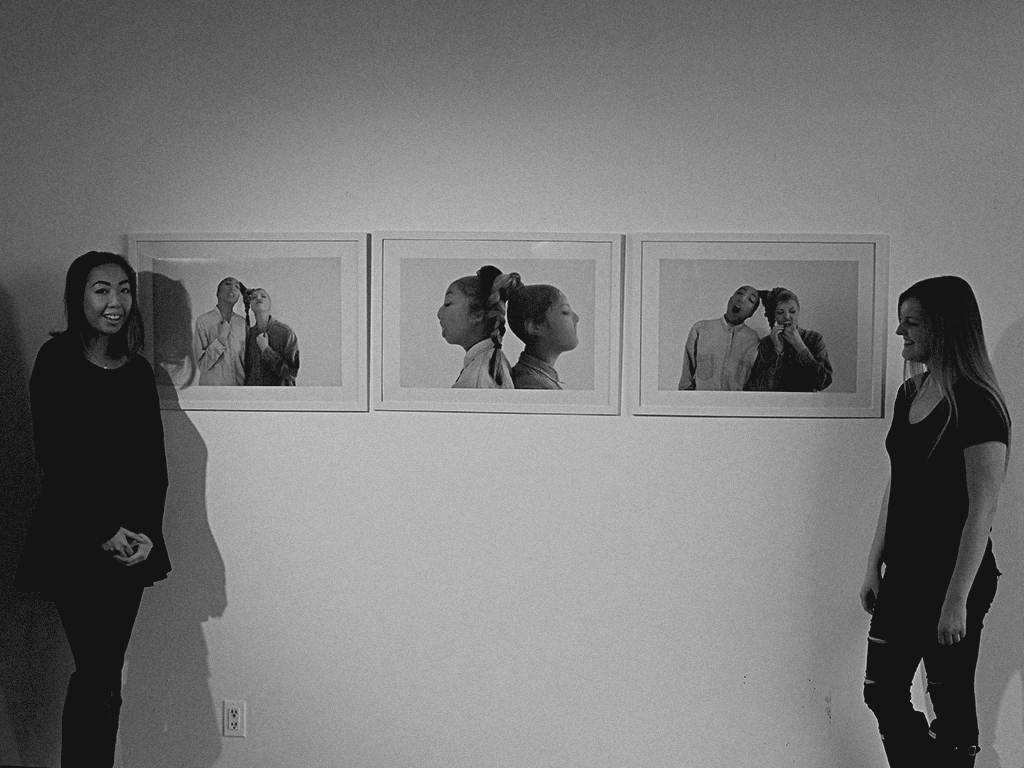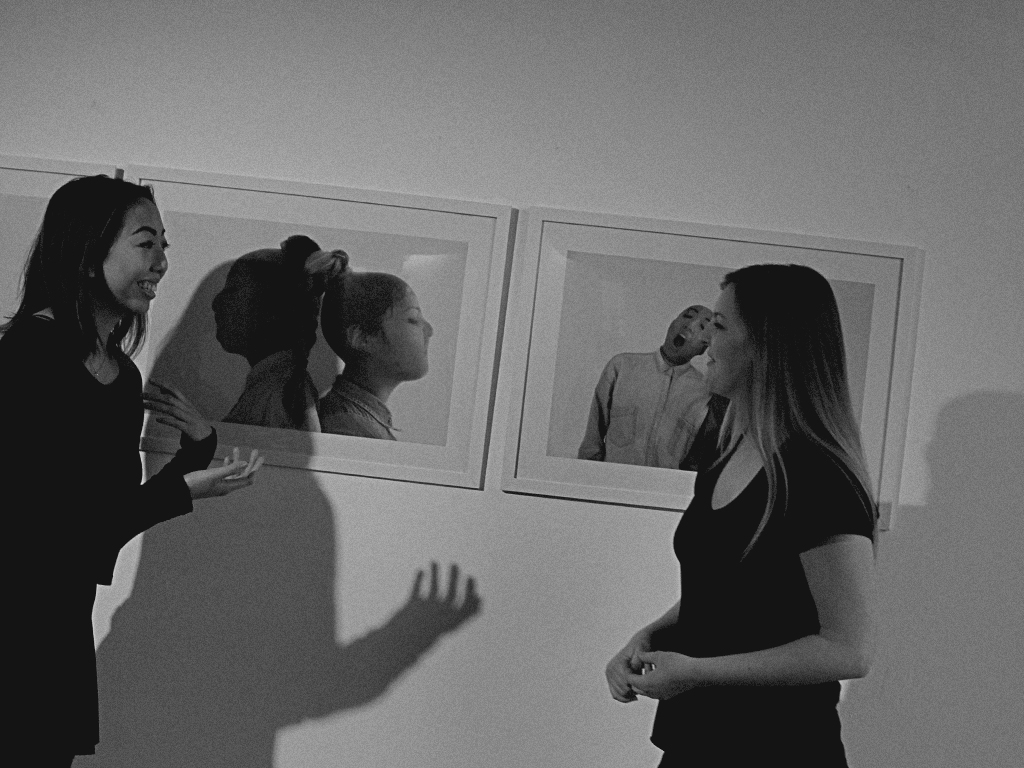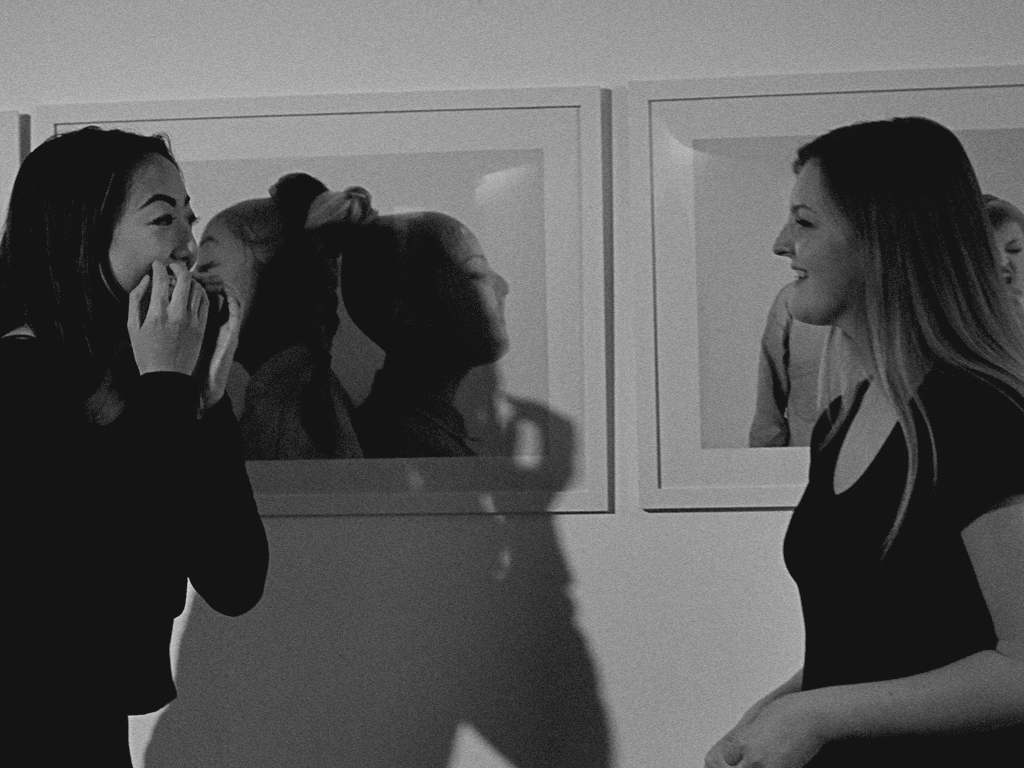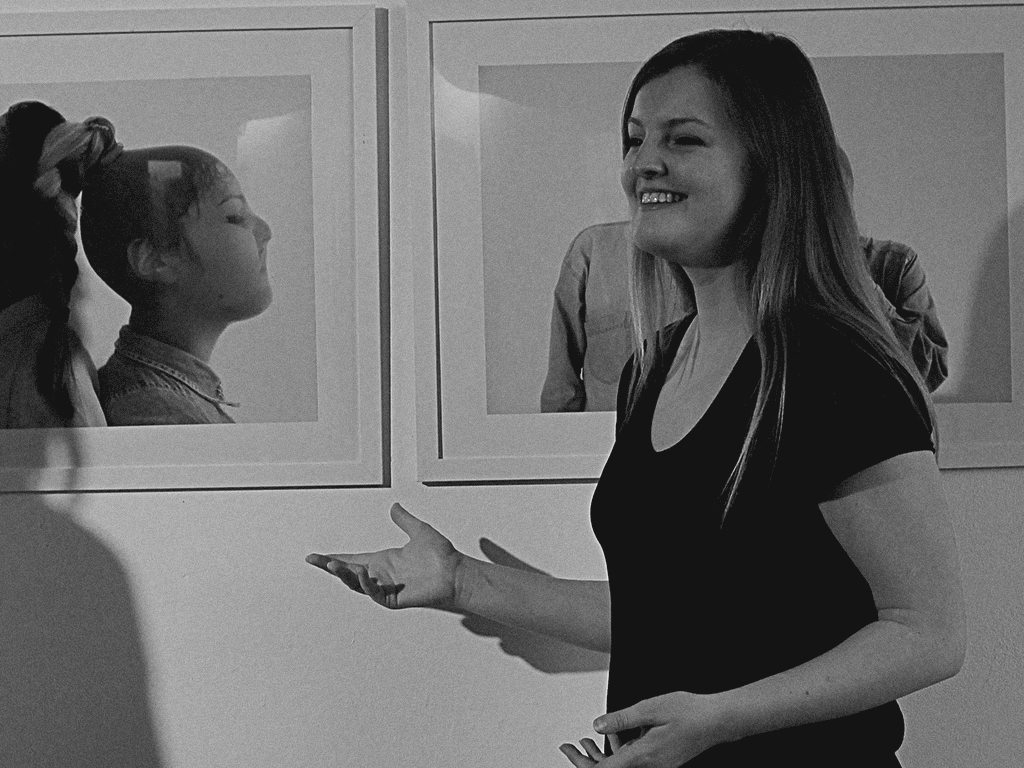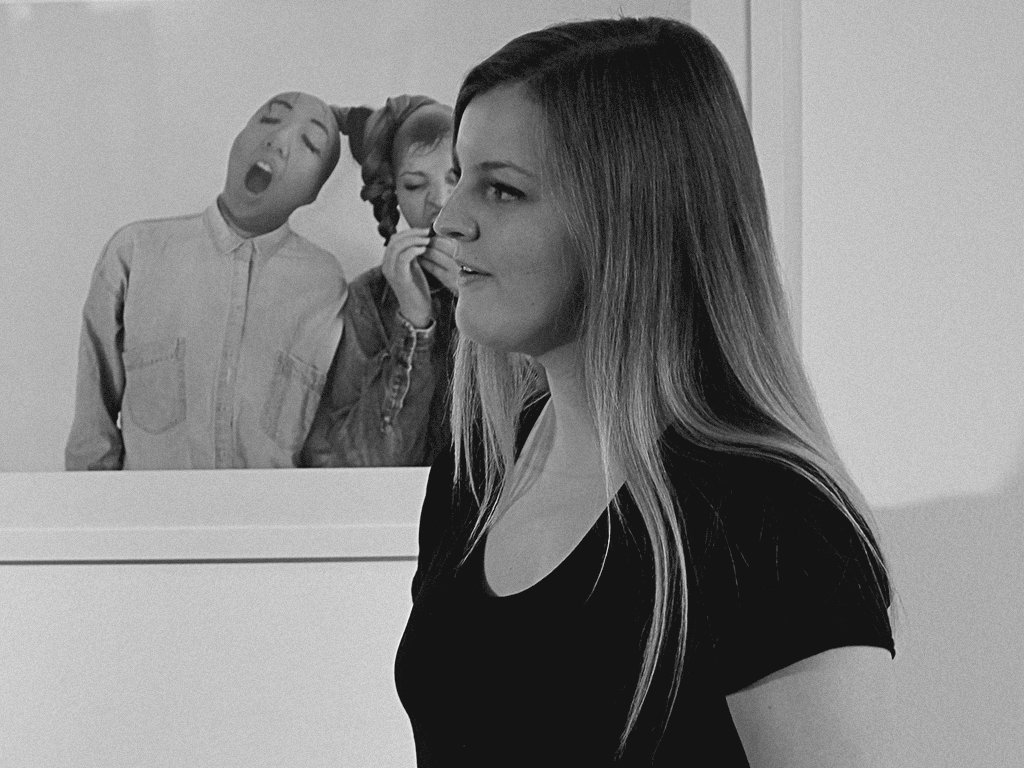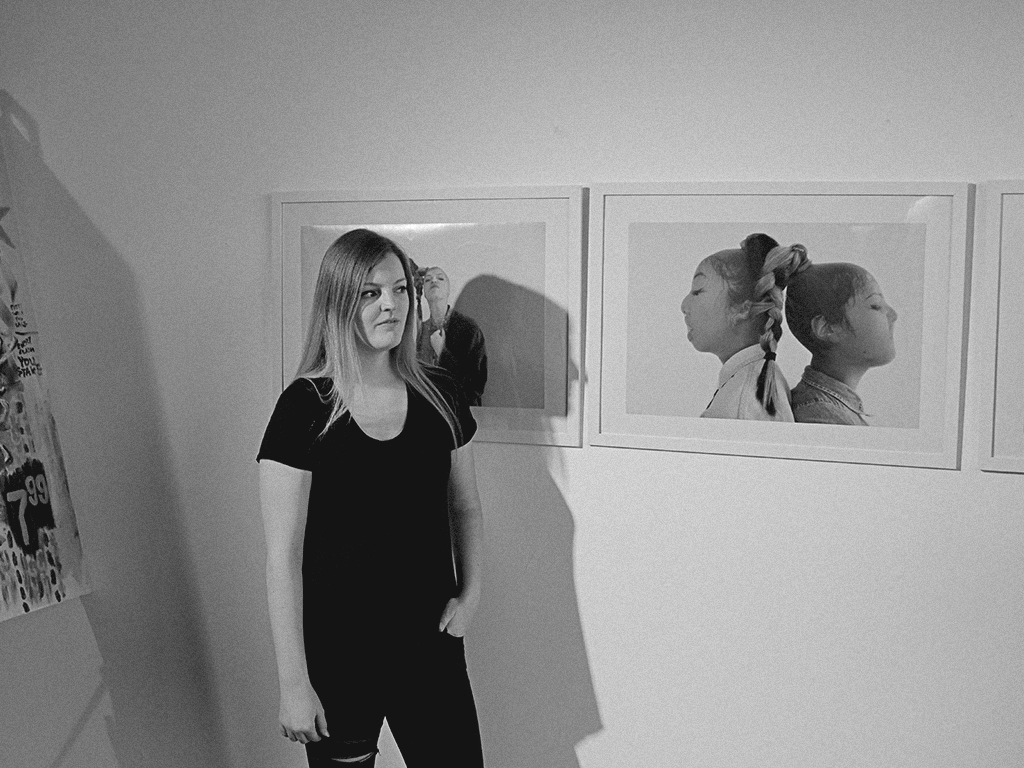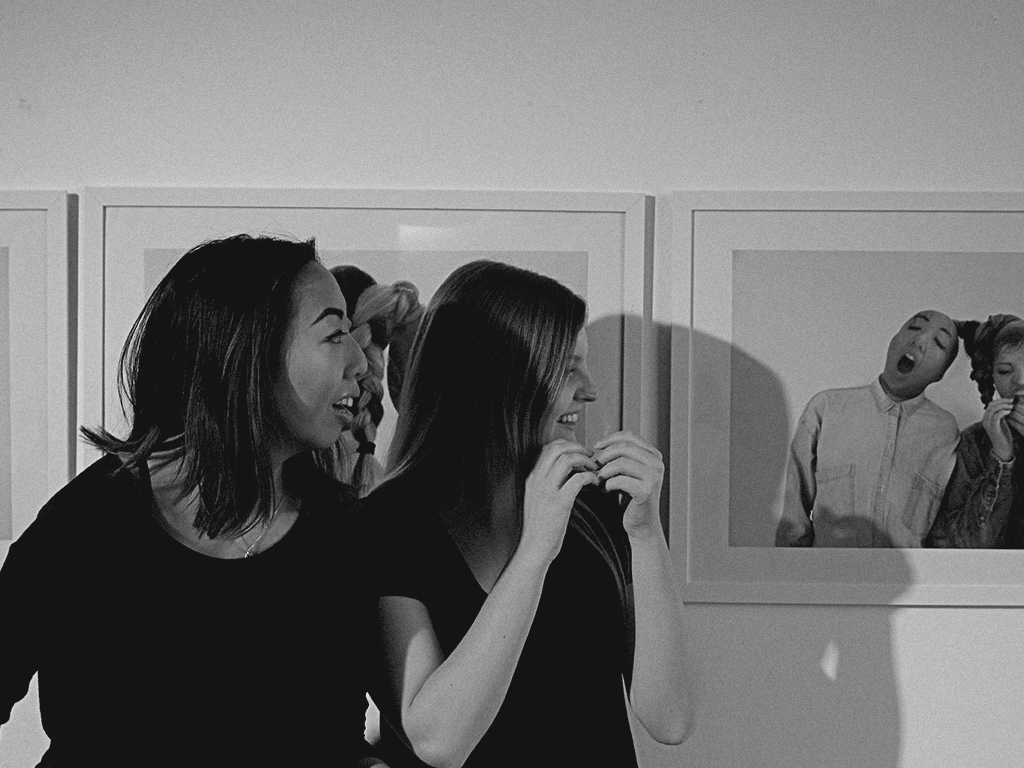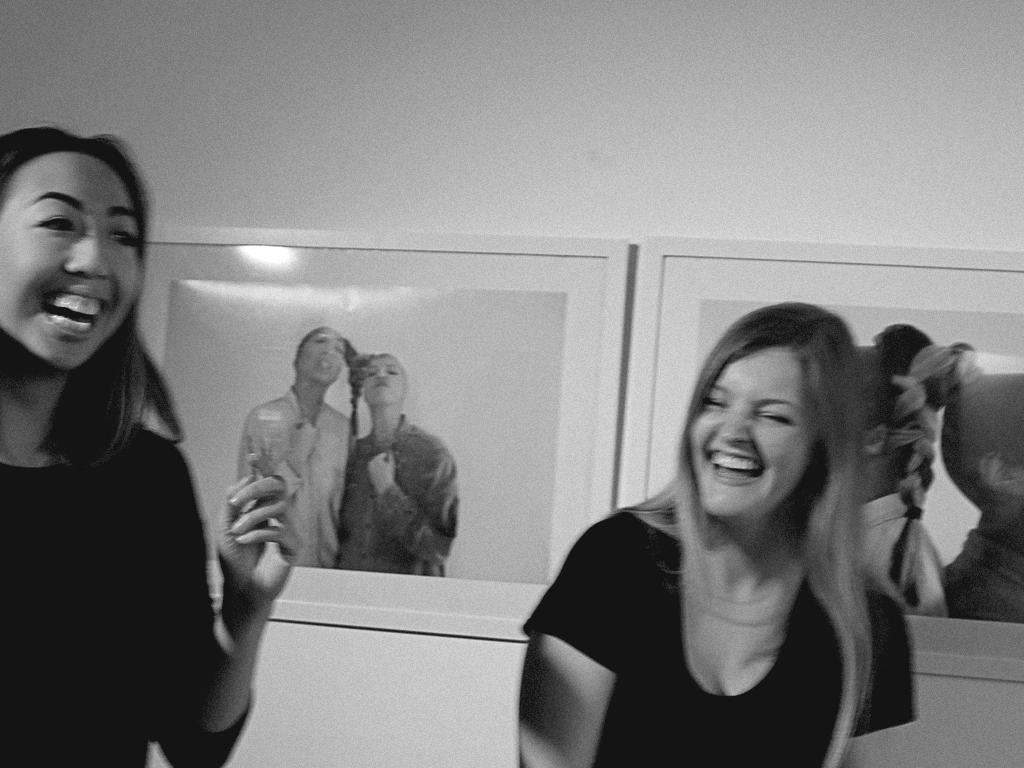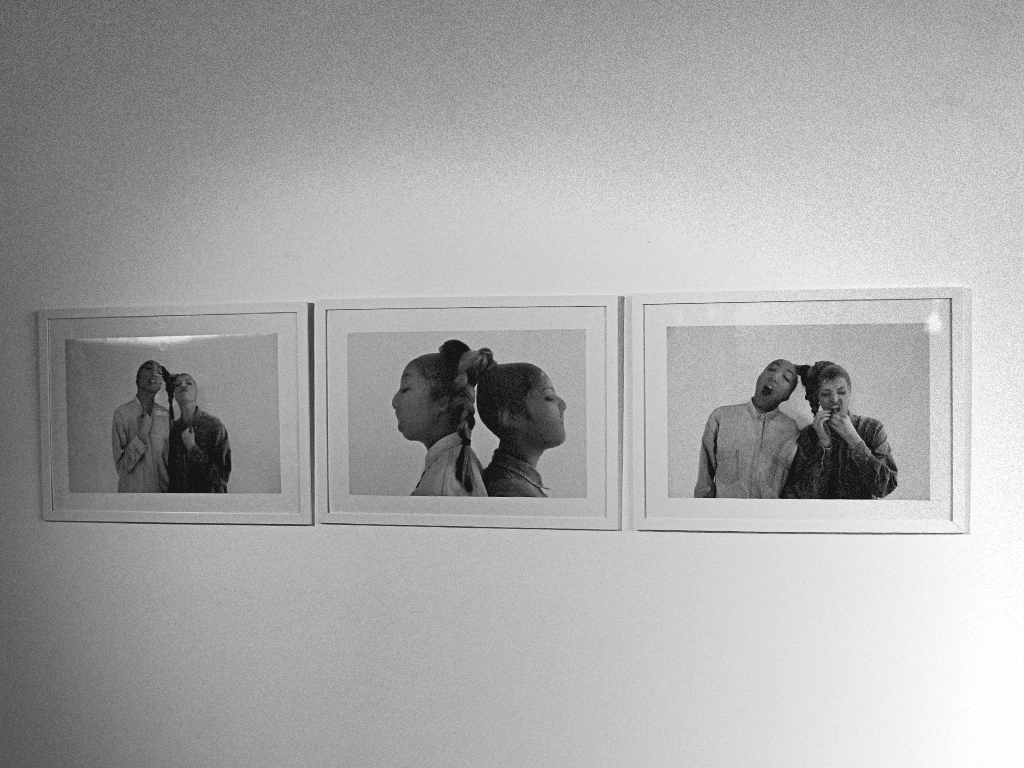 * No telling. Context is for nerds.